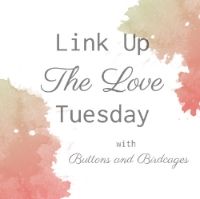 It's been far too long since I've posted one of these! My mother, when she read
my previous #LinkUpTheLove post
, mentioned that she said it seemed silly to write about people who might not ever see my thoughts. She is definitely not wrong--something about that seems counterintuitive. But I realized this is more for myself--knowing I'm going to write this post reminds me to be observant of others' kind actions--as well as posting some "role model" ideas for my readers. I hope you all agree and will write posts of your own!
My list this week once again reflects the fact that most of my time is spent at work or at home. I need to get out more, and meet new people to write about :D
My Weekly Love
For my dad: Last weekend he helped me start building my bed frame, so I can have storage space under my futon next year. He has also agreed to help me clean my room and thin out my room, two tasks which fill me with intense anxiety.
For my hiking buddies:
Mary, my friend-from-kindergarten-turned-college-roommate, and her father have been inviting me for hikes the past few weekends. We also have plans to hike Mount Washington this coming weekend (something on my
Thirty Before Thirty
list!). It's just so nice to have people to explore nature with :)
For the parents of my campers who take the time to talk to me: I love learning how I can better help your kids, and I love telling you their accomplishments of the day. Thank you for recognizing all the time and energy I spend on them--it helps me remember why I work at camp on those tougher days.
For the yoga instructor: On Sunday I attended my first yoga class in ages. I used my free gym membership (thank you camp job!) and went with Mary and my mother. After so many months of not going to any yoga classes, the yoga fitness class was a great re-introduction. And to top it off, the instructor helped correct some of my poses and said my wild thing pose was beautiful, which means a lot to me!
Who would you like to extend some love to this week?