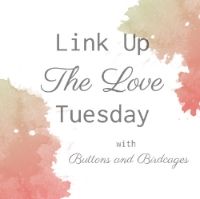 It's only been a few days since I last posted, but it feels like months. Camp started this week, and even though we have about 30 kids in the whole camp (when normally we have about 130) I'm still exhausted. All of the love I'm giving today is around that.
My Weekly Love:
To my dad: For getting me a rearview mirror for my bike and attaching a rack so I can a.) be safe on the days I bike to work and b.) not have to wear my backpack and arrive like a horrible sweat monster.
To my mom: For buying me vegetarian and nut-free foods so I don't starve on those eight hour shifts (ones that really feel like ten or twelve hour shifts!).
To my brother: For leaving early on a few days so I don't have to bike every day.
To my immediate family and all my friends: Thank you for letting me take several-hour naps and for letting me vent about all the crazy things that happen in camp.
Hopefully, my body will adjust soon and I'll be able to do proper blog posts again--I have so many photos and drafts sitting on my computer! Posting this one really does make me feel like a human again :)