Welcome to my first ever Birchbox review! I'm actually super excited about this subscription. Even though the ladies in the Subscriptions Annonymous group had some issues with BB shipping, after I made my purchase on May 23rd, my May box shipped and arrived on May 31st. They must have had some spare May boxes on hand! (And yes, we know the Subby Anonn group name has an extra "n"--it stands for "never going to give up our subscriptions xD).
Birchbox, if you haven't guessed by now, is a subscription box. One of the originals, in fact, and at $10 a month (plus tax) with free S&H, it's also one of the cheapest. Each box comes with 4-5 samples based on a beauty profile you fill out. So what prompted me to actually get a Birchbox subscription? A deal, of course: SUMMERSUB got me 50% off of my first box, making it $5.31 total. (Sadly, it is expired.)
If you decide to sign up for Birchbox after reading my review, I would love for you to use my Birchbox referral link (I earn 50 points when you subscribe). For anyone interested, I used my friend Sammi's referral link when I got my own sub, since I had been reading her reviews for a while now and I know her personally xD
Even excluding referrals, one of the best aspects of Birchbox is the rewards program. Each product in your box can be reviewed for 10 points--that's at least 50 points per box, and every 100 points is a $10 credit in the Birchbox store. The hope is that you find something you love and are incentivized to make a purchase using your points. Birchbox also gives you one point per every dollar spent in their store and offers lots of point-adding codes throughout the year (ex: current subscribers could use the SUMMERSUB code to earn an extra 50 points with a $35 purchase).
Current Codes: Use BBSUBYEAR to get an annual subscription for $99 (normally $110--effectively two boxes are free!) Birchbox Man also has a code right now (SUMMERSUBMAN) for 50% off the first box.
This month, the boxes came in a bright yellow mailing package, I believe because of the Kate Spade promotion. Upon opening the actual box, you can see it is adorable. Can we just talk about the epic, if a bit psychadelic, design on the box's inside? And check out that packaging! The tiniest of samples are kept neat and tidy in the Birchbox-envelope-within-a-Birchbox :)
The theme was "Freewheeling." Not so sure any of my products were all that free-spirited, but the idea of a theme is cute. And I'm in love with the dress in the photo! Plus, Birchbox sends a nice and detailed information card, which is the best thing ever for a blogger.
Beauty Protector Protect & Detangle
[Full Size (8 oz): $21.95; Sample (1 oz): ~$2.74]
The Beauty Protector's description seems perfect for me: vegan, sulfate-free, protects hair from UV and heat, moisturizes, minimizes frizz, and a detangler--what's not to love? I've used this a few times now and while I do like it quite a bit, it doesn't seem to help with the frizz or keep my hair moisturized, which are two of my biggest hair issues. However, it's so light I really can't tell it's in my hair, so there's no harm in continuing to use this sample! I also love the smell, although to me it's less floral (as it is described) and more like cake and cookies. It is a very strong smell, and it lasted on my hands for hours after I'd worked the product through my hair. Not sure how well it went with my lemongrass-scented DevaCurl products, but no one around me has complained yet!
Harvey Prince Hello
[Full Size (50 ml): $55; Sample Size (1 ml): $1.10]
Now, I don't really wear perfume, but I've received so many samples from the various boxes that I really should start! I do like the citrus-floral blend of this scent. It's a good spring/summer perfume and it lasts fairly well (I wore it at a cookout for several hours before it faded). But I wasn't blown away, and it can't compare to my favorite, a sample of Fleur Sauvage I got in the
May 2013 Petit Vour
box.
Perlier Body Cream
[Full Size (6.7 oz): $28.45; Sample Size (1 oz): ~$4.25]
Love that this is fast-absorbing and not super greasy. I've been using it on my worst dry skin--on my elbows--and there has been a little improvement. What I really like about this product is the fact that it's Italian xD Not totally in love with the shea-almond scent, and I'm not sure it's any better or worse than the drugstore brands I currently use, but I will definitely get use out of this sample.
Cynthia Rowley Beauty Black Eyeliner
[Full Size (0.04 oz): $16; Sample Size (0.03 oz): $12]
Even as a sample size, this one item more than made up the cost of the box! This eyeliner goes on smooth--love that! I wore it at the cookout and got lots of compliments on my eye makeup. I had some trouble removing it, but to me that's a good sign since I often don't pay attention to what I'm doing when I'm wearing makeup! For the swatches I tried to show blending, because apparently you have up to 30 seconds before it sets. Maybe I'm just terrible at creating that "smokey eye," but I didn't have much luck smudging the line on my hand. Not thrilled about the pencil format, because I always seem to mess up eyeliners once I sharpen them...hopefully that won't happen here! I do wish I had received the silver, because I have so many black eyeliners already.
Supergoop! Everyday SPF 30 with Cellular Response Technology
[Full Size (2.4 oz): $19; Sample Size: (0.34 oz): ~$3.40]
Finally, I received a tiny sample of Supergoop! I'm not nearly as excited as the exclamation point makes me seem; I'm just trying to stylize the brand name correctly xD So many people rave about Supergoop! but I was a) underwhelmed by the tiny sample size and b) worried about the SPF (I usually wear 50, whatever they say about it not being any more protective). I feel like I couldn't give a great review of this because the tiny size meant I only applied it to my face and on a day I wasn't swimming or exercising. But I adore the lightweight, non-greasy lotion, and the scent is great. I may consider repurchasing this as my daily sunscreen, but use something a little heavier for the beach and sports.
Finally, the box came with a Kate Spade Saturday coupon ($25 off of $75). (I won't be using it, so if anyone wants it I'll give it to the first person who comments saying so!) And while I did know all of the #SunSavvy facts they put on the bookmark-style paper, I appreciate the reminder! I definitely don't wear sunscreen as often as I should, and have already gotten two sunburns this season >.<
Overall, I was quite pleased. Again, YAY my first Birchbox! The Cynthia Rowley eyeliner alone made the box worth it, both in terms of literal value and value to me. I'm enjoying the chance to try the other products, although of them all Supergoop! is perhaps the only one I would repurchase.
Total Value: ~$23.49
Cost: $5.31 (normally $10.63)
If you get Birchbox, what was in your may box? Have you tried any of the products I received?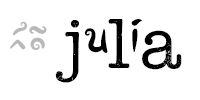 Disclaimer: I purchased this subscription with my own money, and all opinions are my own.