Until the lovely turquoise blue box that is Beauty Box 5 arrived at my door a few weeks ago, I had forgotten how much I loved getting subscription boxes, even ones that were not free. Now, I've resubbed to Graze (with an award of three $3 boxes if I took a survey; I'll probably cancel after) and I subbed to Birchbox (post on that coming soon, since I did get May's box). This Beauty Box 5 was apparently my downfall!
Beauty Box 5
is a subscription focused on beauty, personal care, and busy lifestyles. It costs $12 a month with free shipping, with options for extra savings if you purchase a quarterly or yearly subscription. They are named after the fact that each box contains five products in a mix of full-size and deluxe-size samples. I'm not in love with the name, but their box design is super cute. To top it off they have great customer service, which sadly is not a guarantee for all subscription boxes. (When I decided to unsubscribe I realized I had no listed account, but was worried I would be charged for later boxes. After sending one email explaining the issue they cancelled my MIA subscription with a nice note saying I would always be welcome back.)
I received this box free through a promotion. I can't find any running for the current time, but keep an eye out!
Something else to note...apparently everyone who subbed using the promo code received a different box from regular subscribers. Honestly not a bad idea...we got things other subscribers had received and enjoyed in the past.
Like some other sub boxes, BB5 has themes. This one was "Fresh & Focused" and I thought the products did fit in quite well with the theme (especially the fresh part!)
My favorite...product description cards! Makes the math for determining value much easier haha.
Coolway Cool Cleanse and Hydrate Shampoo & Conditioner
[Full Size [8.6 oz]: $19.99 each; Sample Size [1 oz]: ~$2.33 each]
I'm very much married to my DevaCurl hair products, but I did give these a go. Yayy for no sulfates, since that's a big reason why DevaCurl works so well for me and is good for my curls, but otherwise I didn't feel much of a difference. I appreciate that it's for all hair types and the smell isn't offensive (but neither is it particularly noteworthy). Still, these will go in the travel drawer--great for carry-on luggage or camping!
La Fresh Travel-Lite Antiperspirant Wipes
[Full Size [48 count]: $19.99; Sample Size [3 count]: ~$1.25]
I haven't tried these yet, because I'm saving them for--you guessed it!--travel. I might throw one in my purse, because these are great for what they are intended for: emergencies. While I can't remember ever forgetting my deoderant, it definitely is possible given my crazy-busy life. And these will be around to back me up!
Shea Terra Organics Rose Hips Black Soap Deep Pore Facial Cleanser
[Full Size (4 oz): $18.00; Sample Size (1 oz): $4.50]
I'll be honest: I really don't do anything special to wash my face. I hardly wear makeup, and while I do use a decent amount of sunscreen and moisturizers, regular water and a towel suites me fine. My face is very dry and most soaps make it worse. This one has such a cute bottle and nice design and fun facts (rose hips! organic! West African formula!) that it was actually the first thing I tried. You let the soap sit for 5-10 minutes, which I wasn't expecting because that's more my idea of a mask, and during that time it gets brown and dry and you can feel your face getting all tight. That's probably nothing new to anyone reading this, but for me it was a very strange feeling! After washing it off, my face did feel cleaner. I can't say it was more moisturized, but it also wasn't made significantly more dry. So I'm quite pleased. And I love the smell of this!
Nicka K New York Hydro Lipstick in Begonia
[Full Size (0.12 oz): $4.99)
If you've ever met me or read my other box reviews, you'll know I love lip products. Chapsticks, scrubs, tinted balms, glosses, lipsticks... So this is what first caught my eye when I opened the box. This is not a color I would have chosen for myself, which makes me extra happy I received it in this box. I put it on in the morning and wore it all day, through meals, without touching it up once. It did feel moisturizing and certainly didn't make my dry lips any worse, but it didn't wear off very evenly. (Some of my favorite lipsticks don't last with their full vibrance all day, but they dull down evenly across the lips. Uneven fading is a huge pet peeve.) This lipstick is nice but does need a little maintenance. Hand and lip swatches below:
left - one swipe; right - three swipes
Total Value: $15.40
Cost: free (but normally $12)
Mom thought the lipstick was too severe and suggested I throw on the
Stunners
I had been photographing moments earlier. I like the effect and plan on wearing them together this summer!
silly faces!
Do you subscribe to BB5? Did you get this box? What do you think of the service or these products?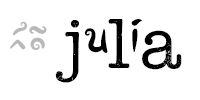 Disclaimer: I received this box free thanks to a promotion from Beauty Box 5. All opinions are my own, of course!